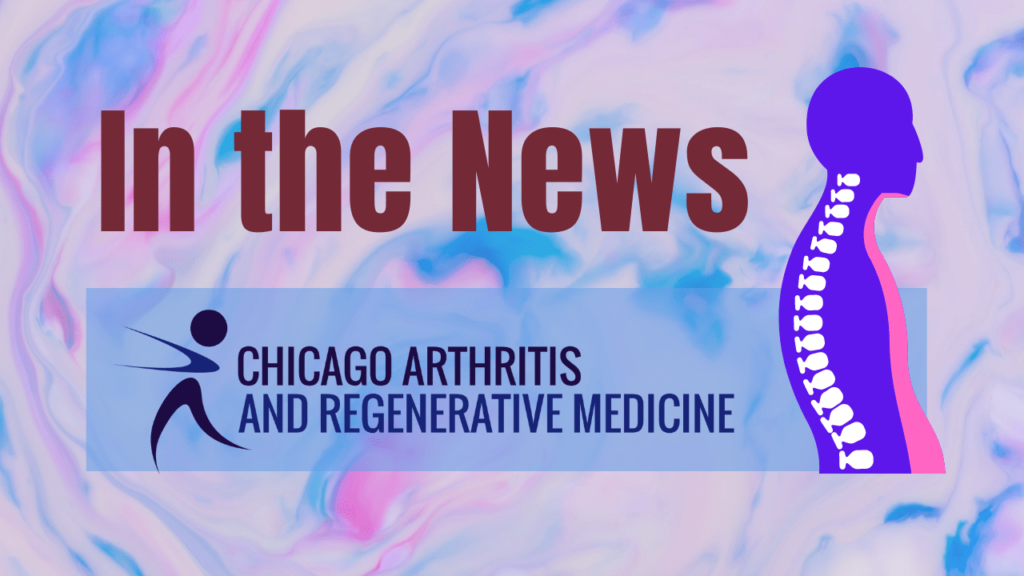 Siddharth Tambar MD was quoted in SpineUniverse recently discussing safe exercises for the neck and lower back if you have a pinched nerve. Link to Article.
If you are interested in evaluation or treatment for your back pain at Chicago Arthritis and Regenerative Medicine, please contact us or see the link: https://chicagoarthritis.com/contact-us/

MEDICAL ADVICE DISCLAIMER: All content in this message/video/audio broadcast and description including: infor­ma­tion, opinions, con­tent, ref­er­ences and links is for infor­ma­tional pur­poses only. The Author does not pro­vide any med­ical advice on the Site. Access­ing, viewing, read­ing or oth­er­wise using this content does NOT cre­ate a physician-patient rela­tion­ship between you and it's author. Pro­vid­ing per­sonal or med­ical infor­ma­tion to the Principal author does not cre­ate a physician-patient rela­tion­ship between you and the Principal author or authors. Noth­ing con­tained in this video or it's description is intended to estab­lish a physician-patient rela­tion­ship, to replace the ser­vices of a trained physi­cian or health care pro­fes­sional, or oth­er­wise to be a sub­sti­tute for pro­fes­sional med­ical advice, diag­no­sis, or treatment. You should con­sult a licensed physi­cian or appropriately-credentialed health care worker in your com­munity in all mat­ters relat­ing to your health.